This handy space saving blanket box could be used in the bedroom for storing bedding. Perhaps you could leave it in the hallway for storing your jackets and shoes, or maybe it becomes apart of the living room furniture and would be used for for additional seating. 

Extremely versatile and durable, the Birlea blanket box has many uses and would suit most homes as it can be upholstered in over 60 various colours and fabrics. 
The Birlea blanket box is made to order and can be upholstered in a fabric of your choice.
Please Note some of our fabrics in the images may not give a true representation of the colour or texture of the fabric, therefore you can request your fabric swatches by clicking our swatch page.
The Birlea blanket box in the image is upholstered in our Steel Grey Velour.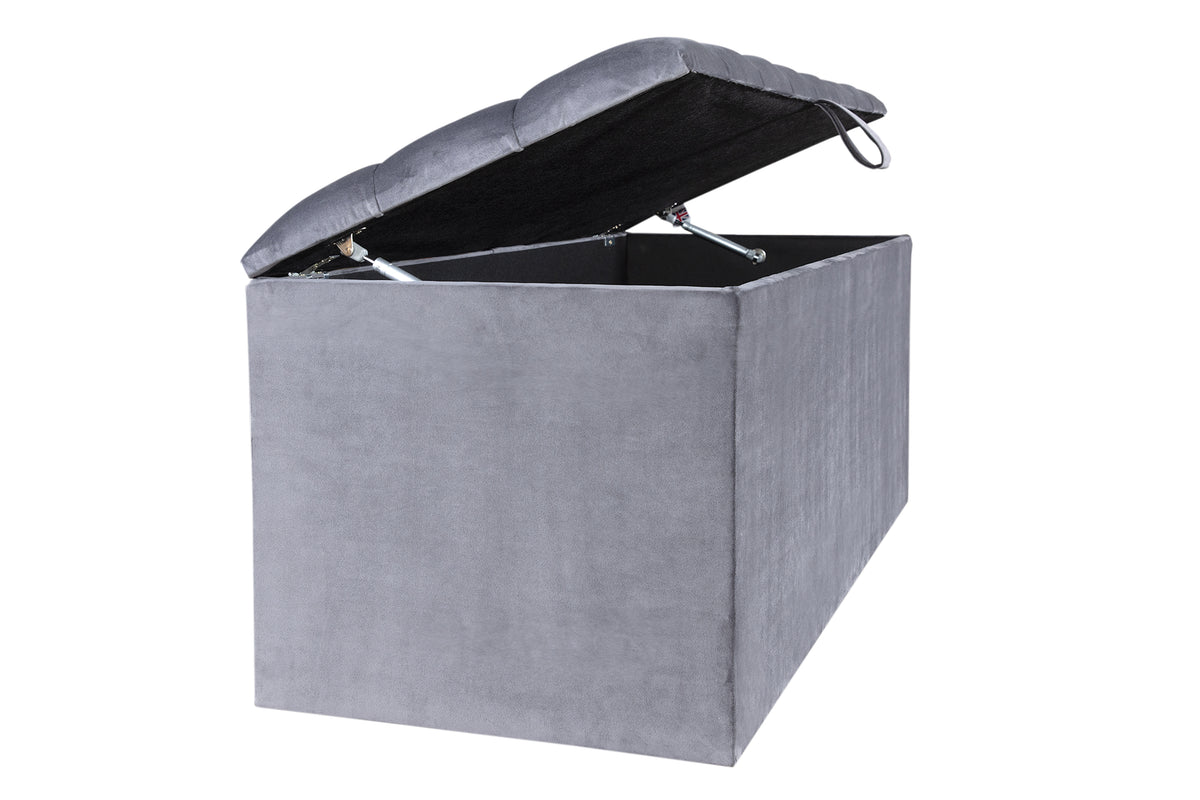 Yes - as the majority of our products are made to order, you are able to request customisations. Please contact us with your requests and one of our friendly sales team will be happy to discuss.