The interior of this firm natural mattress contains 2000 individual pocket springs housed in there own fabric pickets. The high spring count absorbs your & localises movement allowing uninterrupted sleep for separate sleepers & provides optimum levels of support and comfort.

The sumptuous layers of natural lambswool & cotton provides ultimate comfort and offers a beautifully supportive sleeping surface. Natural fillings are durable and highly absorbent and help regulate body temperature by drawing moisture away from the body. 
A resilient and attractive viscose cover encases the mattress on both sides which will not only make your mattress durable and prevent fear, but provide you with a highly comfortable sleep due to its absorbent and temperature regulating qualities. Large woollen tufts ensures the luxurious fillings stay in place increasing longevity of your mattress and the side stitched handles helps makes it easy to rotate and turn your mattress regularly.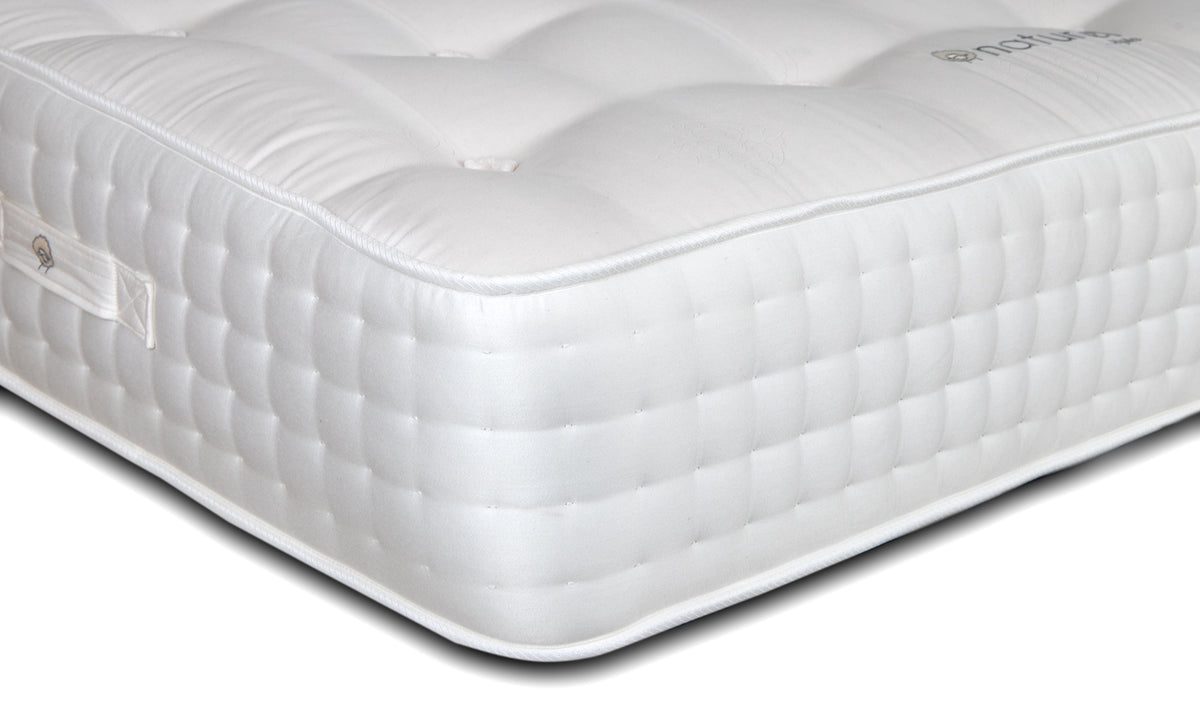 Yes - as the majority of our products are made to order, you are able to request customisations. Please contact us with your requests and one of our friendly sales team will be happy to discuss.