The Essence mattress houses 1200 individually wrapped pocket springs which provide edge to edge support. This helps with maximising the sleeping surface preventing roll-out for a more restful sleep. 

With a deep layer of memory foam that's designed to shape itself to the contours of your body and is perfect for relieving sensitive pressure points and providing optimal support throughout the night. 

Four air vents enable a stronger airflow and helps to regulate the temperature and the four side stitched handles helps with rotating your mattress regularly.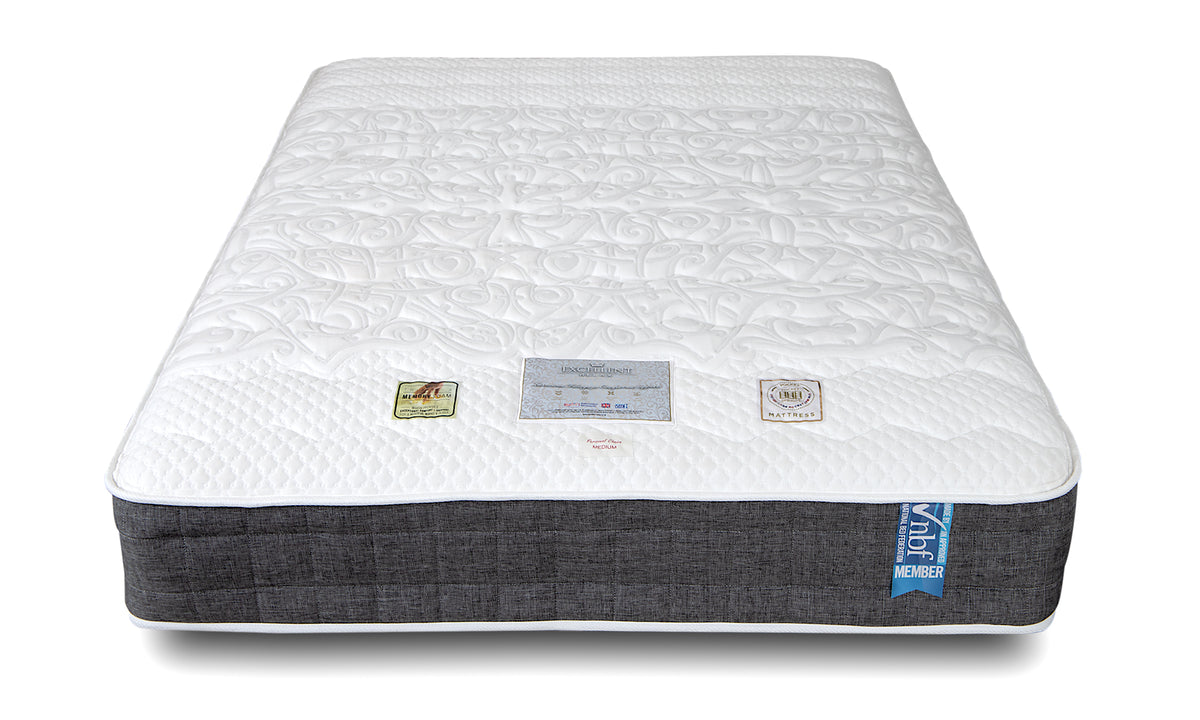 Yes - as the majority of our products are made to order, you are able to request customisations. Please contact us with your requests and one of our friendly sales team will be happy to discuss.