Long standing comfort is a hallmark that shines through the platinum natural mattress.
The combination of refined layers and natural materials is the perfect recipe for relaxation.
The cashmere and woollen fabrics boast insulating properties that ensure a warm and cosy nights sleep. When combined with the natural silk, you'll enjoy all the benefits of a mattress quick to absorb moisture. This is what makes this mattress so breathable, so instead of overheating, you'll maintain your body's natural temperature.
This mattress has deep layers of filling, which not only provides lasting durability
but ensures gentle cushioning. With 1,000 pocket springs, you'll maintain a healthy sleeping posture. The pocket springs help to isolate movement while you sleep, so it's an ideal mattress for two people with different body weights.
It's also a double-sided mattress. One side is best for the summer and the other the winter season. Just flip it over when the seasons change to enjoy the optimum sleeping temperature.
This mattress is finished with hand-tufting, which increases the quality as well as it's capacity to withstand substantial loads. Best of all, it gives the mattress a medium-to-firm feel to it, which again, encourages sleepers to stay in a healthy sleeping position.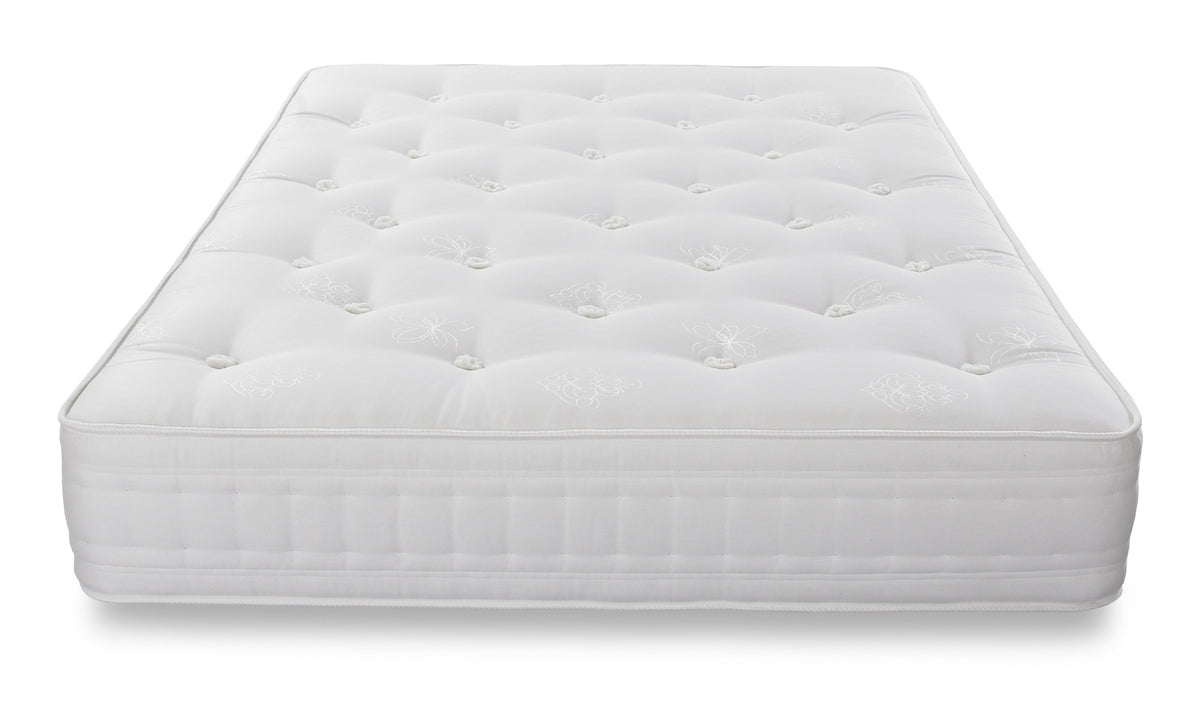 Yes - as the majority of our products are made to order, you are able to request customisations. Please contact us with your requests and one of our friendly sales team will be happy to discuss.