The Natural 9000 is an al-around fabulous mattress. It triumphs organic layers of fillings made out of pure and natural materials. This is excellent for regulating temperature which allows the mattress to breathe.
Individually encased in hard-wearing fabric pockets, 9000 springs are nested into the heart of the mattress and move independently from one another to respond to your natural contours and movements during the night. The high spring count combined with the sumptuous natural fillings encourages our spine to align correctly as we sleep regardless of our sleeping position, so you should enjoy a more restorative night's rest.
Layers of pure wool, alpaca wool, cotton and bamboo makes this natural mattress unique and offers softness with a supportive, firm feel and improves sleep quality all year round keeping you warm in winter and cool in summer. The addition of a hypo-allergenic layer works to protect your mattress from dust mites, creating a healthy sleeping environment.
Beautifully tailored in a resilient and luxurious Belgian damask fabric, the sumptuous fillings are held together by hand-tufting the mattress with large woollen tufts which ensures the luxurious fillings stay in place. Three rows of hand stitching also keeps the internal components of your mattress aligned and helps extend the lifespan of your mattress by providing extra durability and minimises roll as well as offering greater edge to edge support and the handy side stitched handles helps makes it easy to rotate and turn your mattress regularly.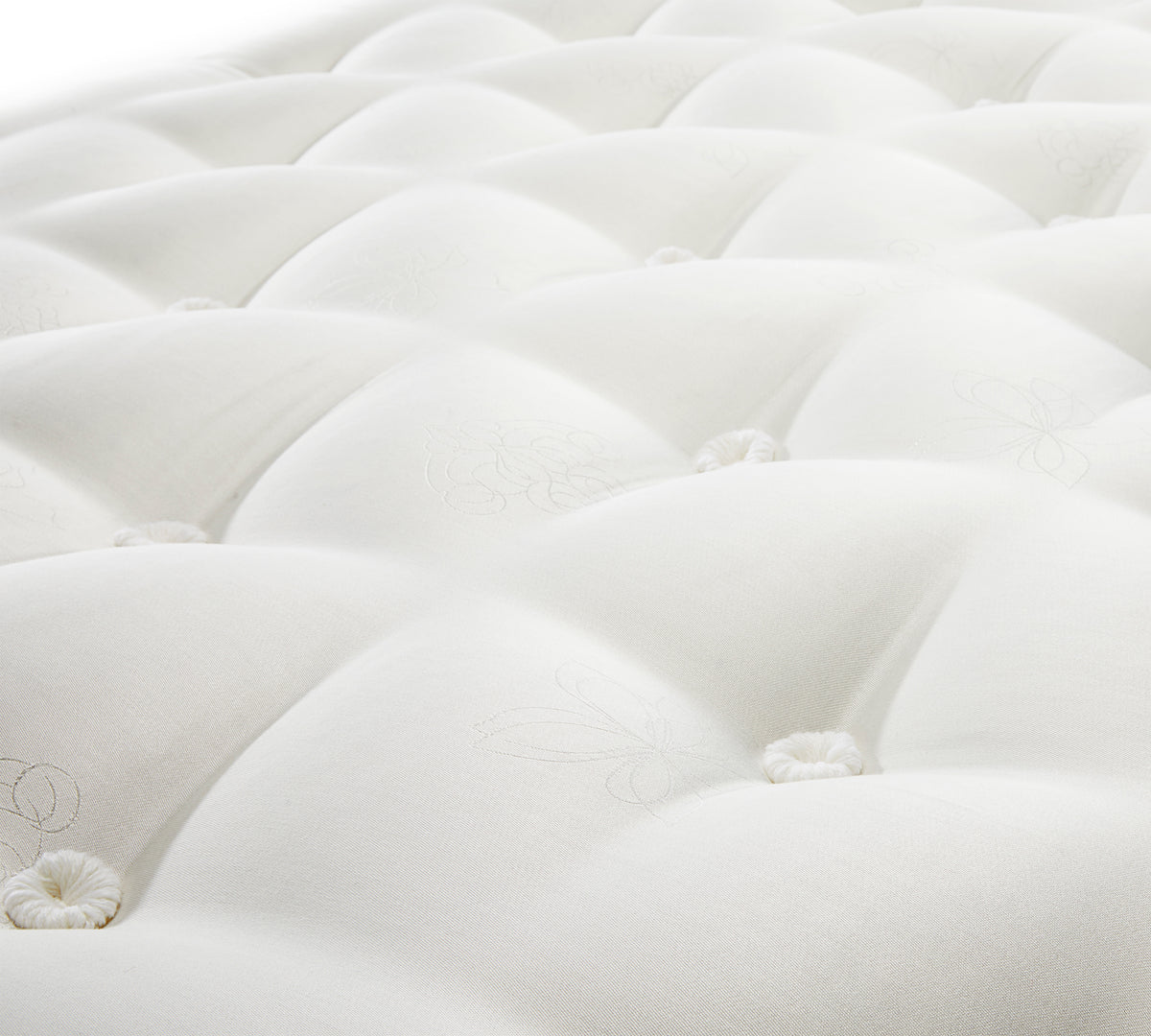 Yes - as the majority of our products are made to order, you are able to request customisations. Please contact us with your requests and one of our friendly sales team will be happy to discuss.