The standout feature on the Regent headboard is it's twin row studded border placed within the luxuriously padded headboard. The elegant studded border is placed intricately around the outer edge of the headboard as well as an inner studded border running parallel and in line with the outer border. 
Completing the stylish appearance of this headboard, a sophisticated matching fabric trim border is used around the sides of the headboard which transforms the overall look and gives the headboards a premium luxurious finish.
Handcrafted by our team of skilled upholsterers who's combined experience spans over four decades, each headboard is made with the utmost care and attention so you can rest easy knowing your headboard will stand the test of time.
This headboard can be supplied with fixings so you can attach it to your divan bed base (headboard struts & headboard screws included), or supplied with wall-mounted fixings. Please note the wall-mounted fixings are only suitable to be used on a solid wall and not for any hollow partition walls.

As part of our bespoke range, the Regent headboard can be upholstered in a fabric of your choice.
Please Note some of our fabrics in the images may not give a true representation of the colour or texture of the fabric, therefore you can request your fabric swatches by clicking our swatch page.
The Regent headboard in the image is upholstered in our Fossil Linen with antique nickel studding.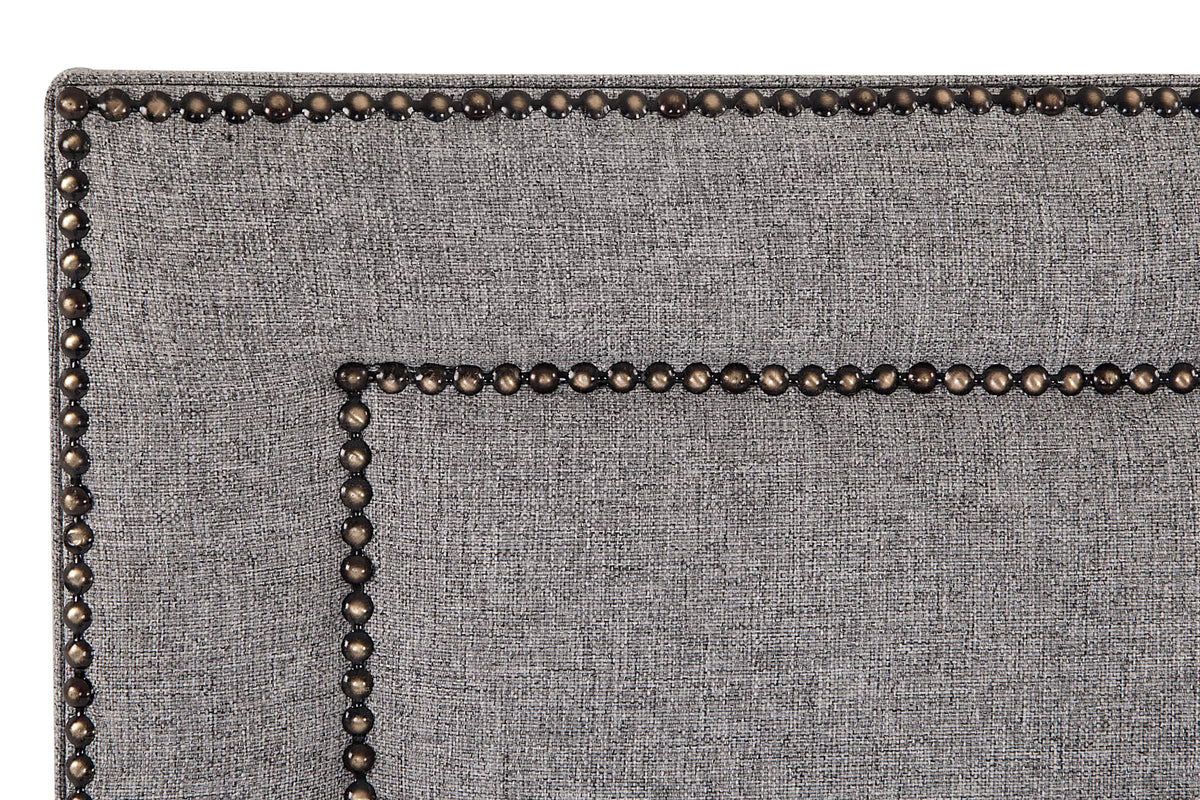 Yes - as the majority of our products are made to order, you are able to request customisations. Please contact us with your requests and one of our friendly sales team will be happy to discuss.